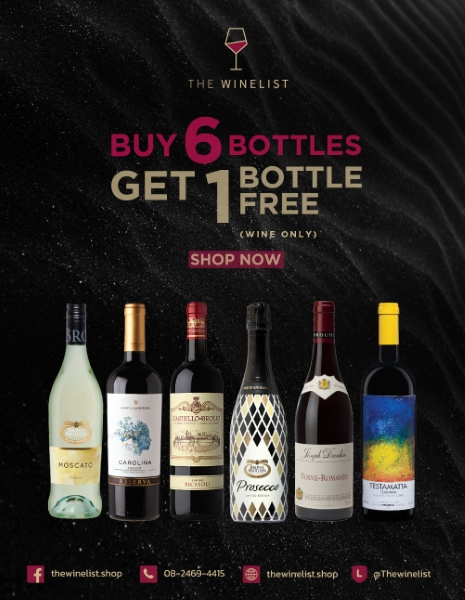 Description
Purchase wine products for 6 bottles, get free 1 bottle (add discount to the cheapest one in the cart).
You must choose the 7th bottle yourself, the discount will be applied to the cheapest one.
Condition
- This promotion only applied to wine product.
- Can not be used with any other promotion.
Duration
9 September 2020 - 16 September 2020